A tough part of our job is when you narrow selections down to 2 great options and then you can't decide! We've gathered the right materials direction and pulled the following 2 lighting directions – yikes! Which is better! Thoughts?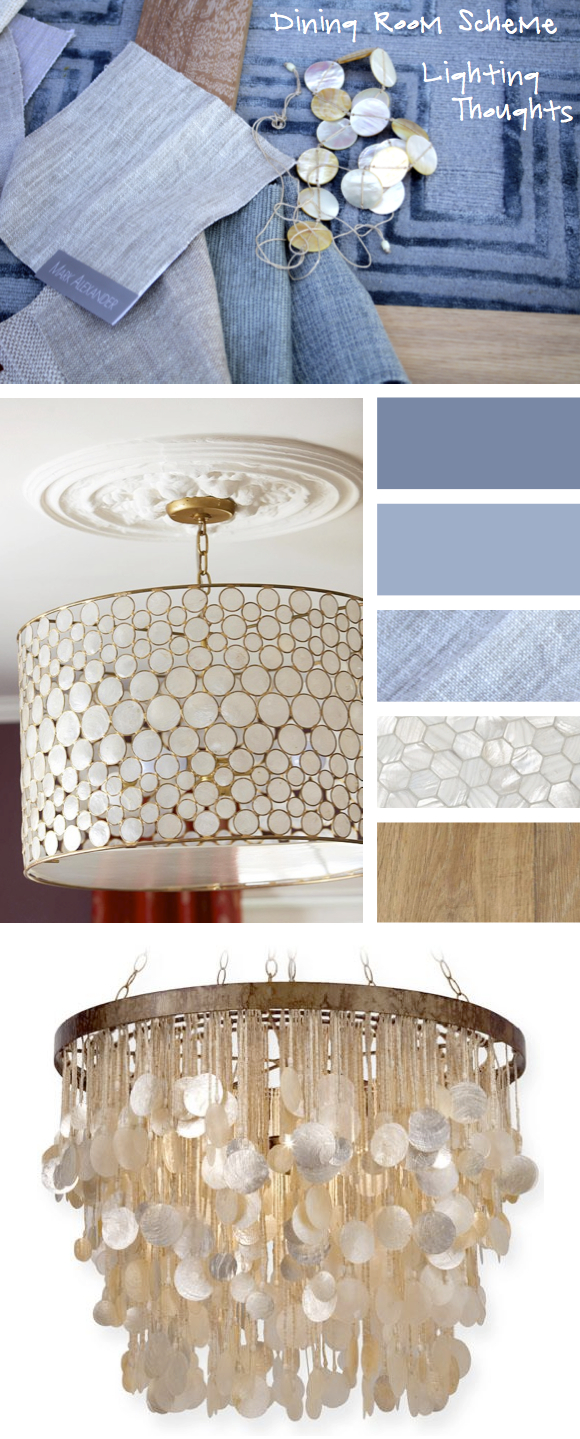 Top fixture: Oly's Serena Drum chandelier; which you can now get with gold or silver. From our good friends @ FDO Group in the Boston Design Center
Bottom fixture: Made Goods Henry chandelier, also has options for silver or gold.