A day to do Barcelona … 1,2,3 – go! We were lucky enough to head out on a trip with a vendor, Cosentino and they were generous in tacking on free days before and after visiting their facility. We all flew into Barcelona to meet up to make our journey from there. That also gave us a free day to tour the city. With limited time we decided on seeing some Gaudi masterpieces balanced with experiencing the culture (AKA sangria drinking in cafe's)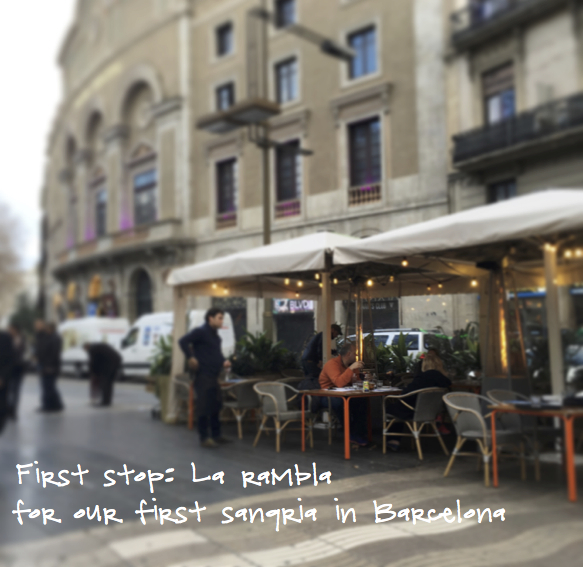 We experienced Casa Batllo, marveling at how something like that starts out on paper. That's my Designer BFF Keith with me below.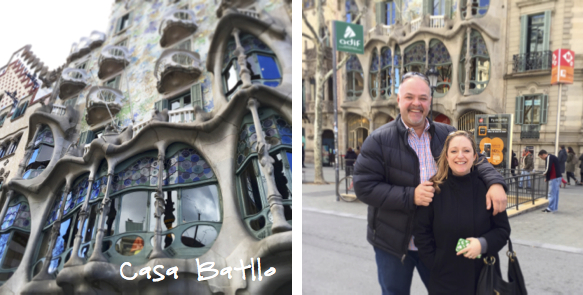 Another item we couldn't help notice was all the beautiful pavers everywhere. Decorated, designed and thoughtful in the way the pattern repeats worked. Totally impressed.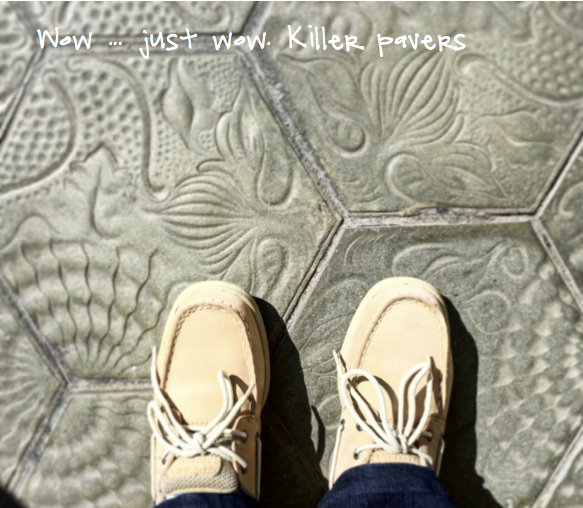 Our other Gaudi experience, and one that took almost an entire afternoon was visiting La Sagrada Familia. Wow. I mean wow. Some of our new build projects take years, but it's been under construction for over 100 years – and still going!  I don't have nearly enough space to share everything but basically the church started out in the gothic style and then Gaudi got involved. When you get up close you can see how he cleverly designed around and over the gothic elements.  Almost a game of hide and seek for us designers to look it over trying to ferret out the gothic elements!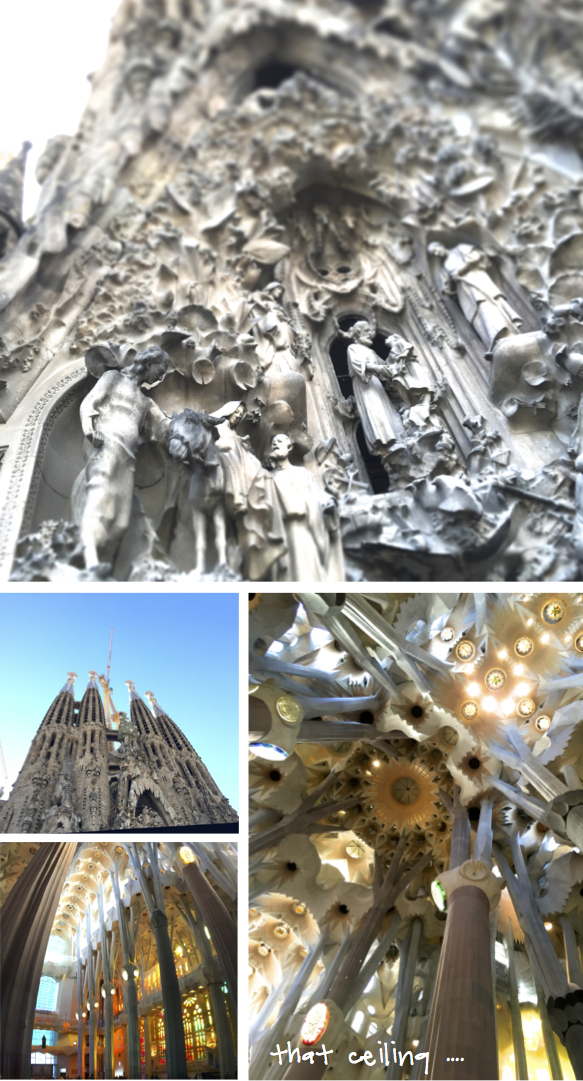 We were lucky enough to tour the space towards the end of the day when the light was low and shining; illuminating all the stained glass windows and coring the interior with a myriad of colors. It was definitely a special experience. You'll notice below I even found 'my' area of the interior – covered floor to ceiling with various shades of blue and green stained glass!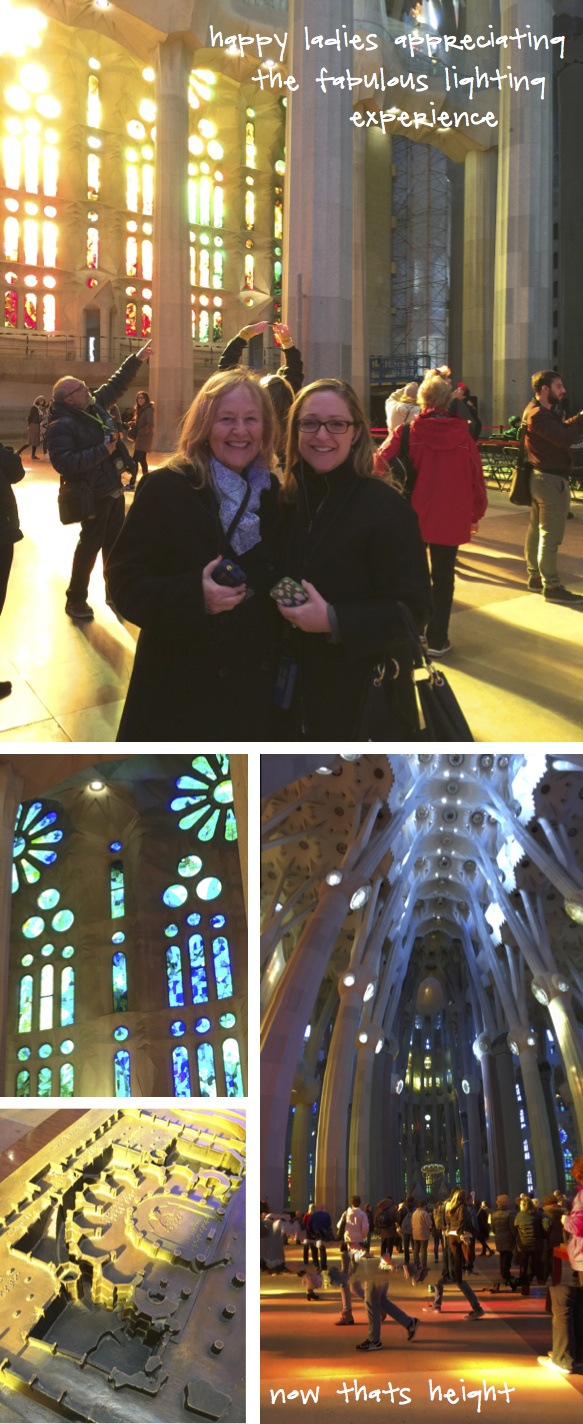 Lastly, and because I don't want one experience to overtake the whole blog I'll share one last element – the doors below. These are bronze but look like carved wood; the relief and the shadows and forms it created I thought was just beautiful. Imagine if I asked an artisan now to create something like this – I can't even imagine how much money it would be!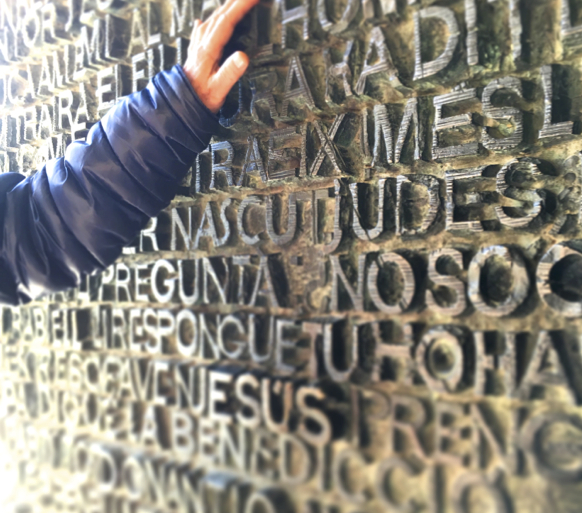 For more information on the La Sagrada Familia check out their web site.