This weekend I clearly needed a break from moving the office and working in general. I called Mom at the last minute and we shot up to Salisbury to check out the Vintage Bazaar for the first time. A perfect summer day, wandering a vintage fair and eating really good food (food truck pulled pork and homemade whoopee pies – um ya!) – A perfect day!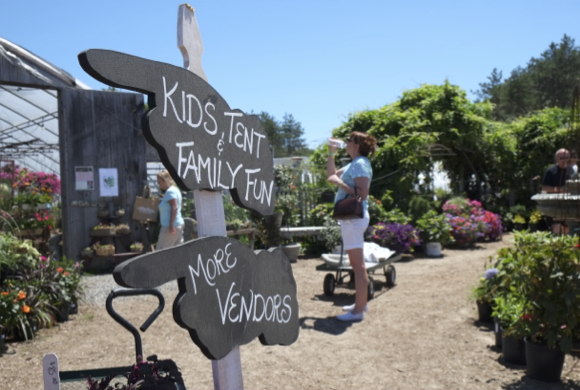 There was a couple fields of vendors spread out around Pettengill Farm, which happens to be a lovely flower farm, making the event that much more interesting to wander around. I'd say it definitely has that over Brimfield! Clearly not as large, but that much more edited and artisan feeling….. oh, and a much shorter drive too!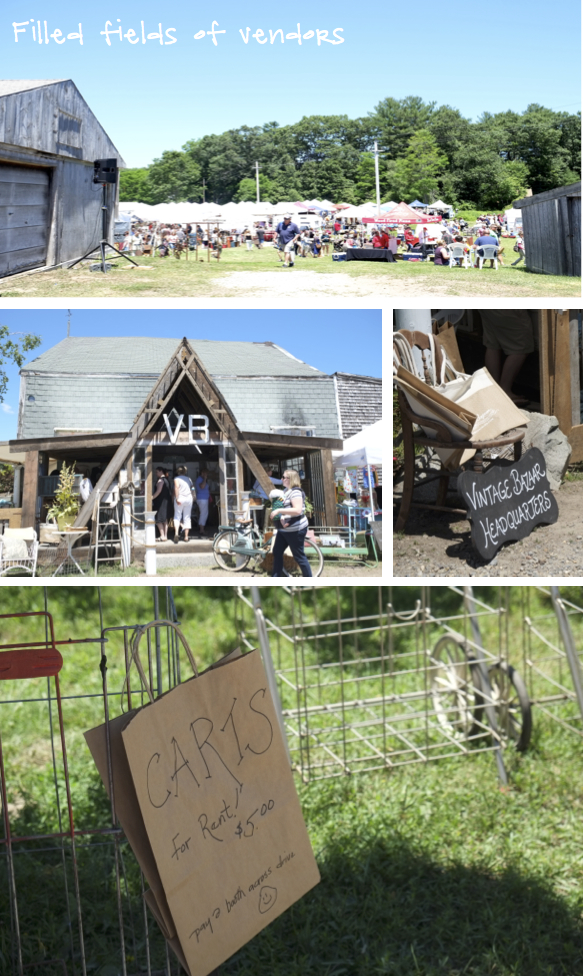 Though I didn't find anything I was actually keeping an eye out for, I did find two new vendors that I really liked for the future. One was a little handmade pottery booth, Elizabeth Benotti. A clever blend of modern meets handmade. Great graphics and forms.  She had a beautiful display of clever little hanging planters filled with succulents that was just brilliant, in hindsight I wish I bought a few!

The other thing that caught my eye was a new paint line from Cari Cucksey of Re Purpose (and as seen on HGTV). Her Chroma Color Paint just feels buttery to the touch (wish it was easier to show and tell on line!) and of course had a couple colors that just caught my eye!  Very well merchandised too, and we always know I appreciate a good display!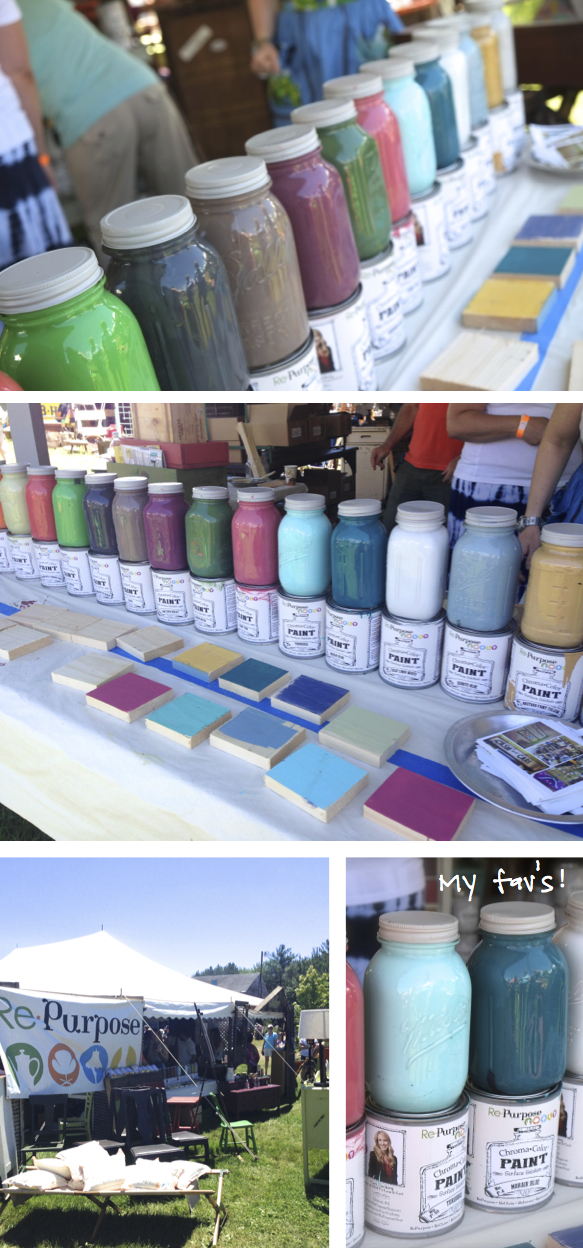 To check out more about the Vintage Bazaar check out their web site or Facebook – they will be back to the farm in the fall!