Sorry I have been missing! I actually took a time out and went on vacation – amazing how restorative that can be!
I'm working on a small Entry redesign project that we're trying to balance modern and vintage (or slightly ethnic undertones). Sometimes the 'on the fly' projects I have the most fun with as you can't overthink them if things are moving fast.  I had some materials pulled for a project that never went ahead last year that slid right into the aesthetic goals of this project … so we pulled those out and went to work. I am really excited about the idea of a series of cascading blown glass lights, they will really make a statement. We all know I have a barn door issue, so we're looking at these hand carved doors as a pair that slide over a Living Room opening. So far we're loving the balance of old and new …. lets see where it goes!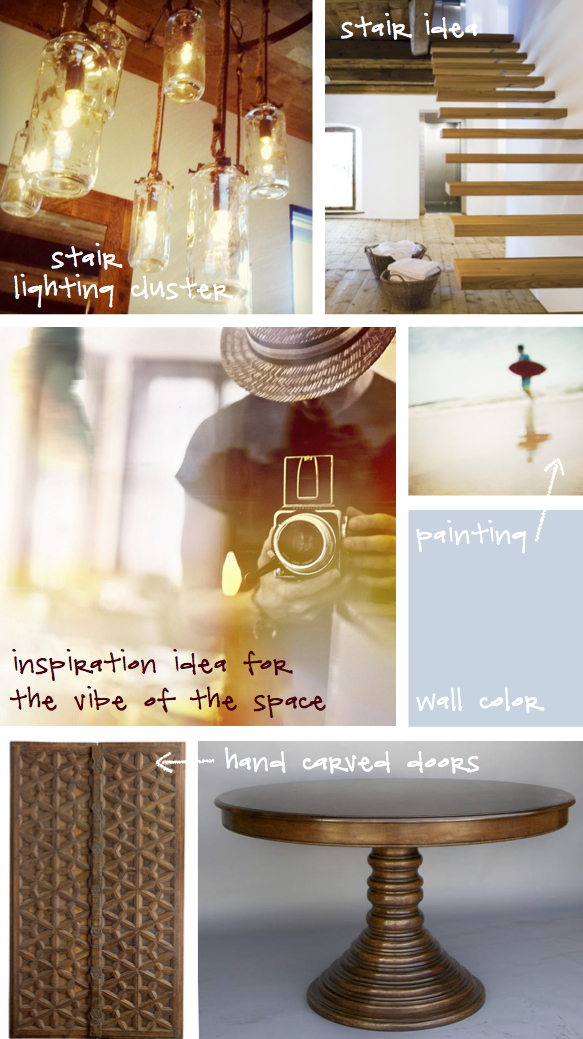 The carpet below I pulled last year and still love it, layered over a toasty wide oak floor – I think the variation in the blues will really come to life.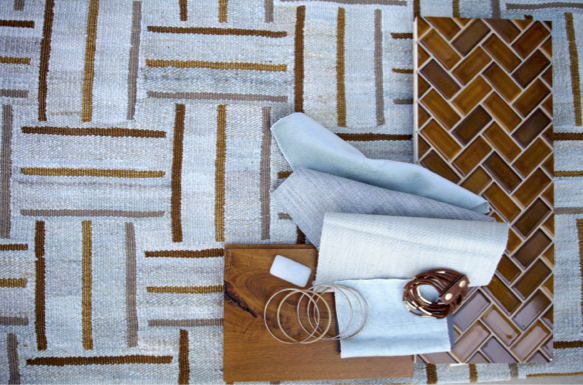 Sourcing: Carpet from Steven King Decorative Carpets, mosaic tile from Discover Tile. Glass pendant lighting from Cisco Brothers through Mohr & McPherson. Center table from Dos Gallos.