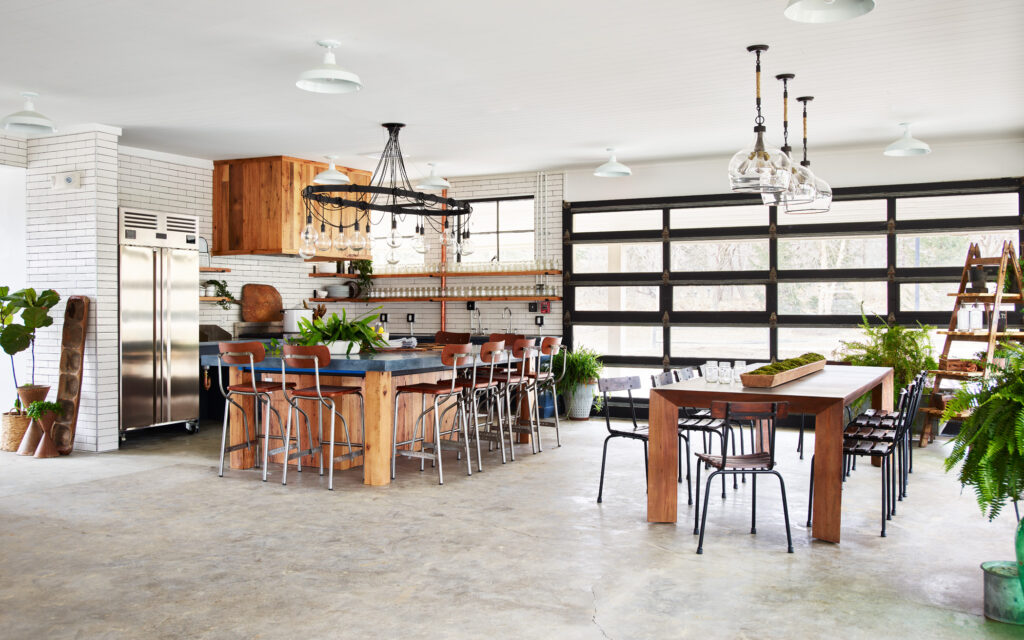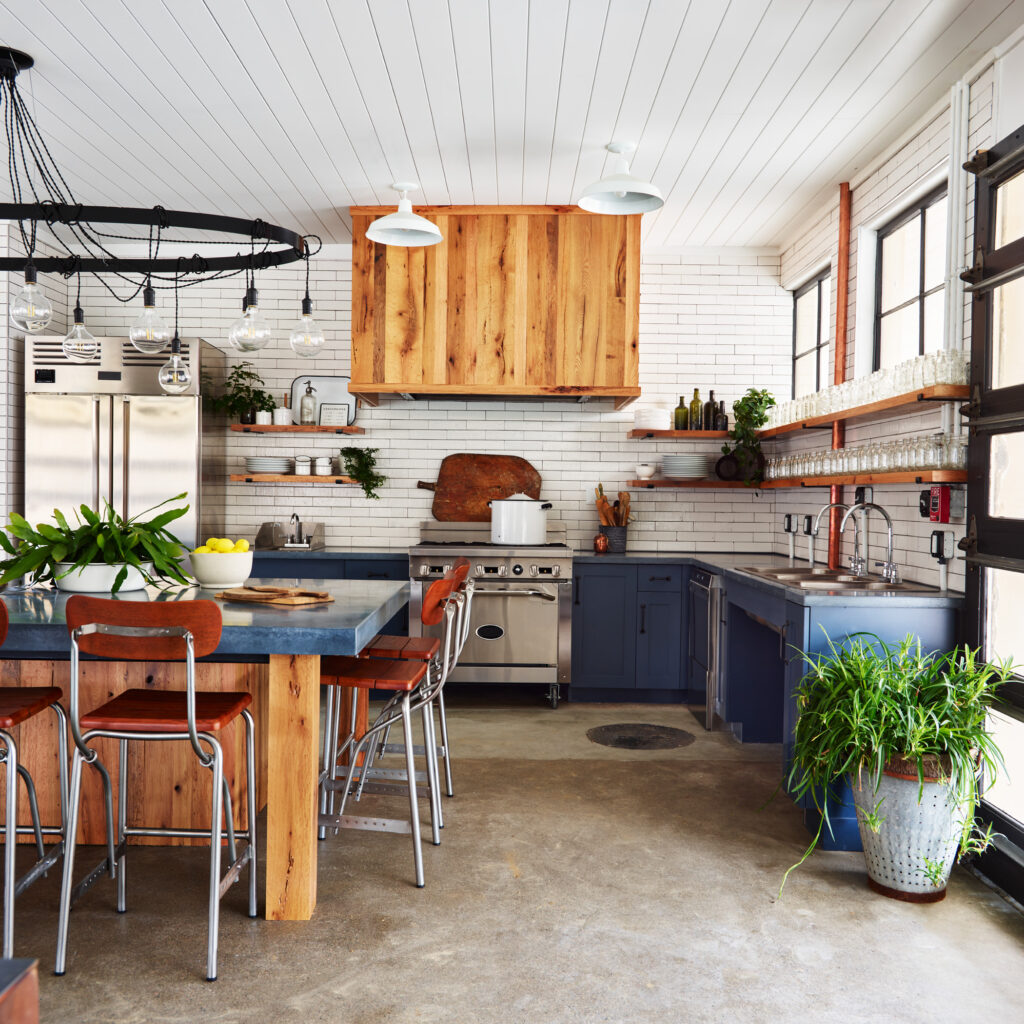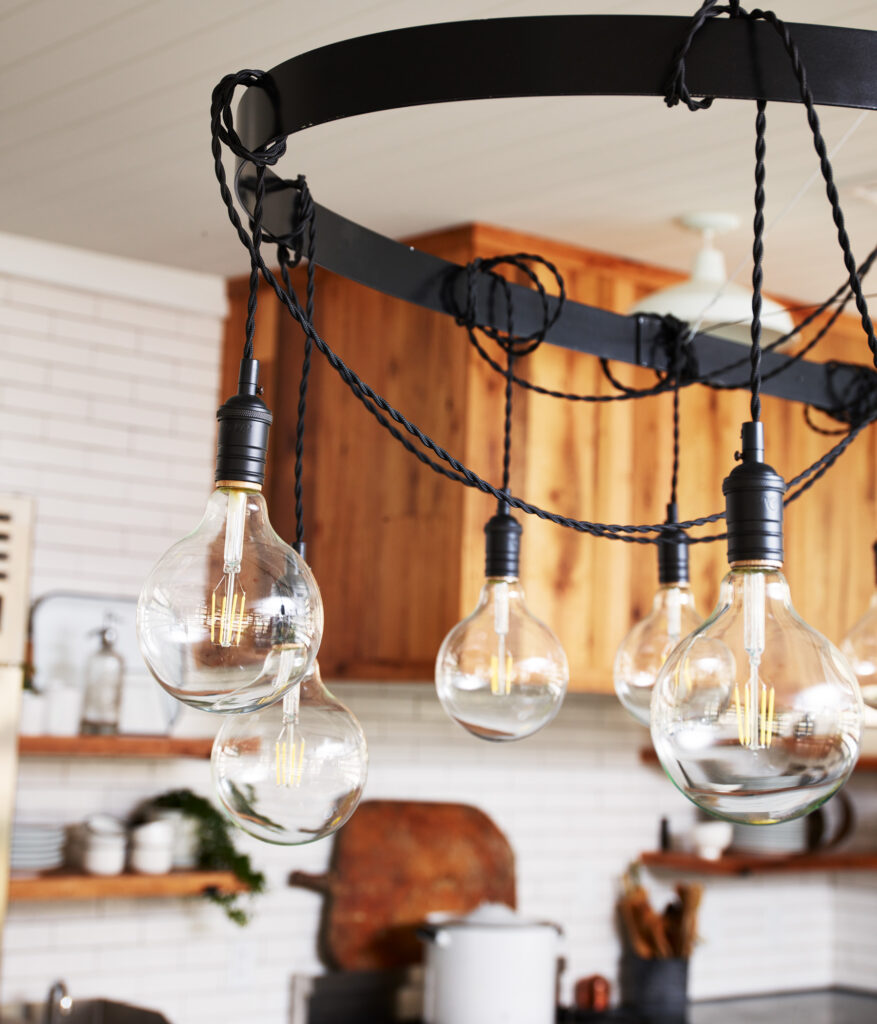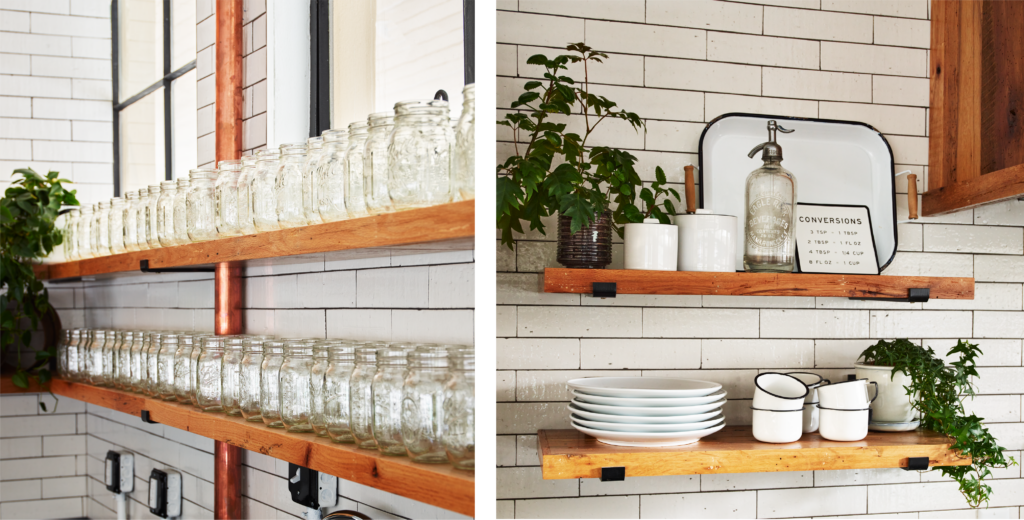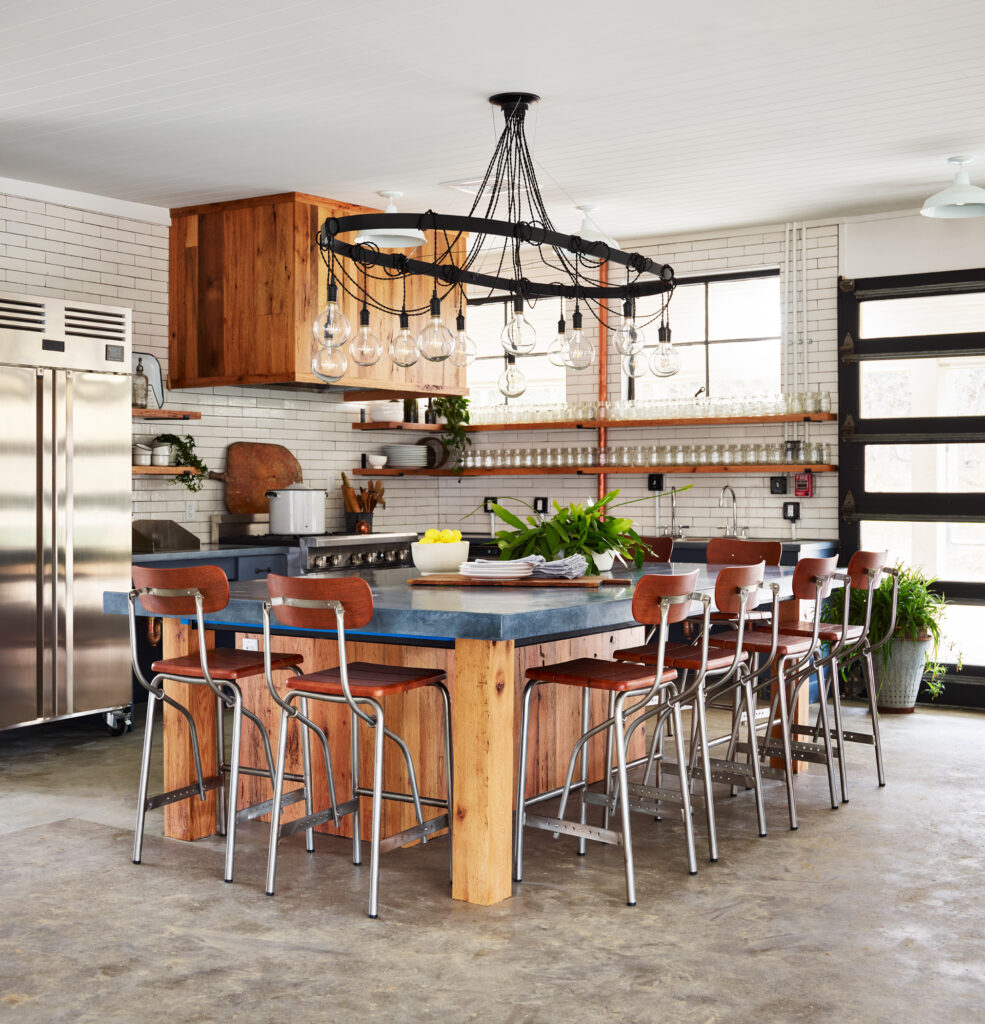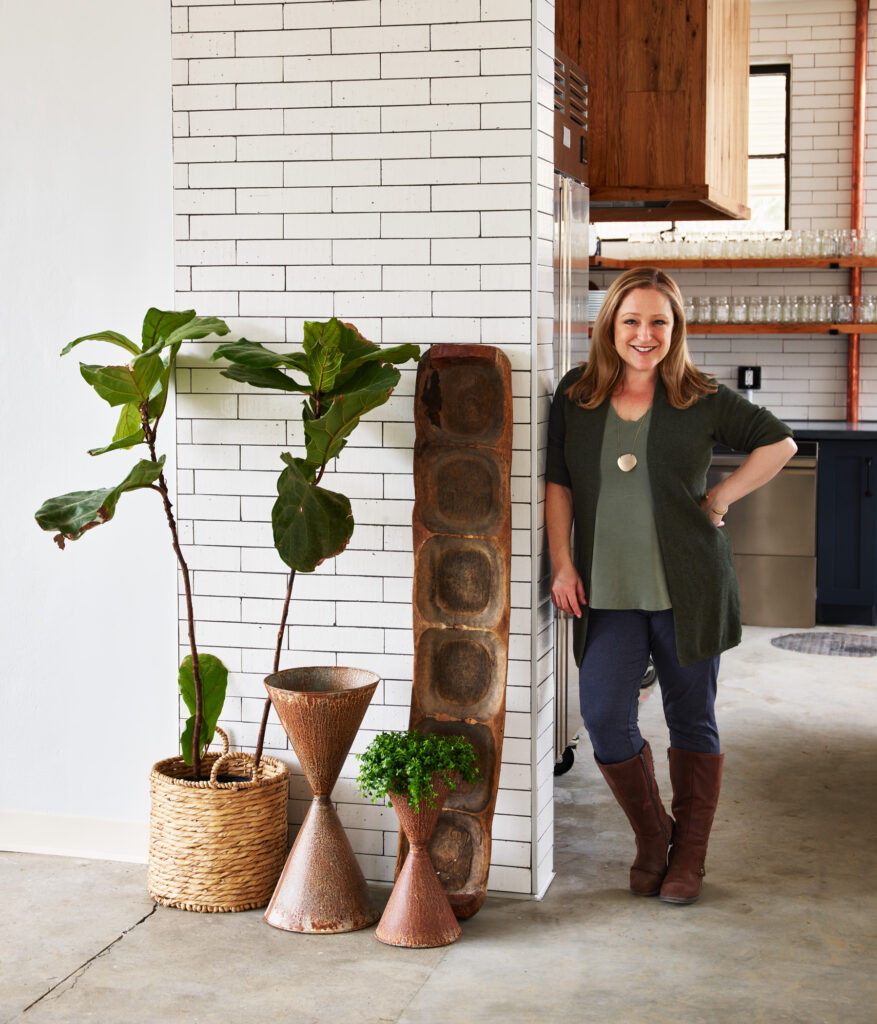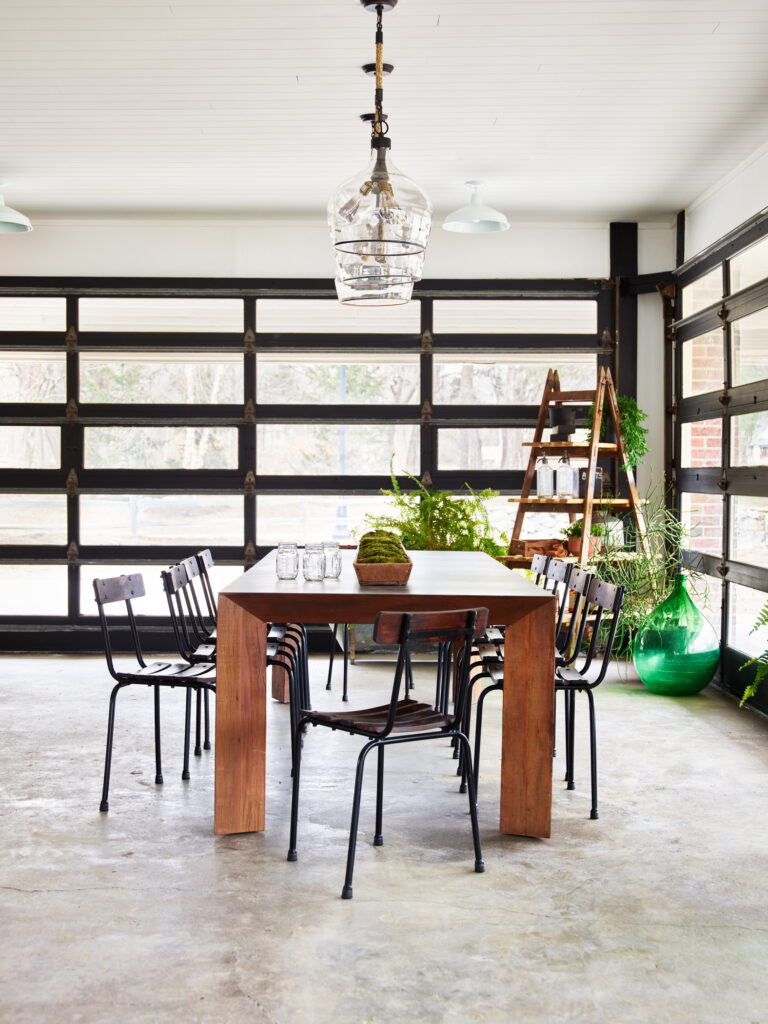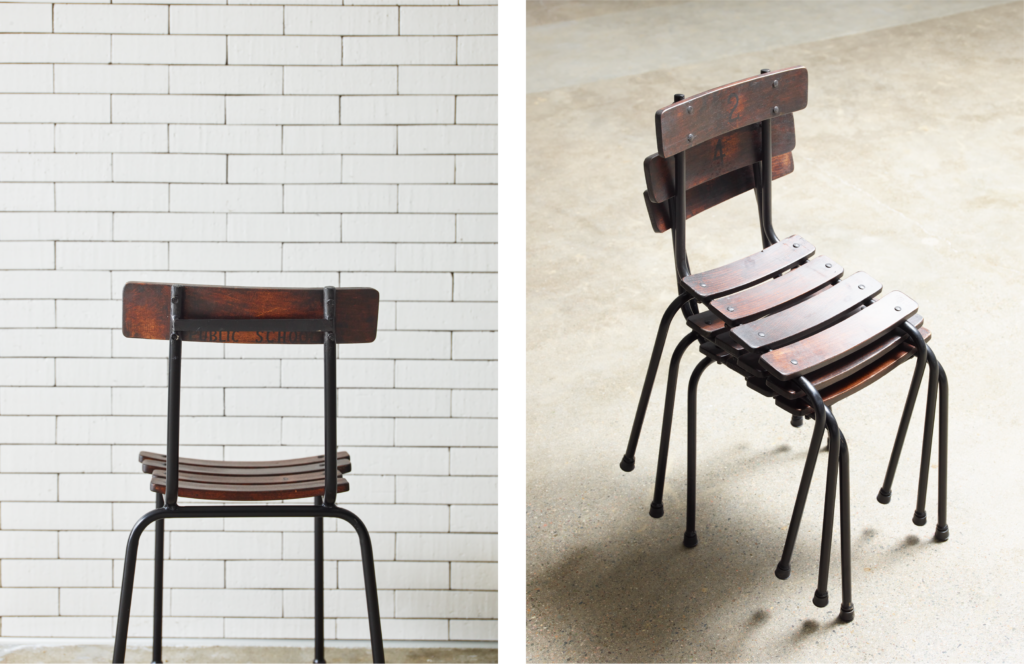 Farmhouse Fixer: Lee's Farm Market
This farmhouse fixer season two project was not the typical project for us. We worked with the owners and their team of vendors on Lee's Farm Market which used to be a center for the community for decades. Part of a larger project Gawron Turgeon Architects spearheaded, we focused on the test kitchen/entertaining side of the building, bringing in a farmhouse/industrial vibe that was more residential and cozy, creating a perfect backdrop for guests to host events.
The new black metal garage doors gave off an industrial vibe so to continue on that theme that we used painted brick, tiling the walls from floor to ceiling, installed blue painted cabinetry for some rich color and utilized reclaimed wood for the island and vent hood. The center chandelier we conceptualized for function and form. The oval shape allows a camera to be mounted to the ceiling if the space is used to record cooking demos. Practical and pretty!
CREDITS
SOURCING GUIDE
SHARE
Back to Our Work